Jefferson's and Glenlivet Bottle Engraving Event
Saturday December 18, 2021 12:00 PM - 4:00 PM
Jefferson's and Glenlivet Bottle Engraving Event
Saturday December 18, 2021
12pm-4pm
With any bottle purchase of a Jefferson or Glenlivet 750ml you will get your bottle engraved Free!!!!!!!

Jefferson's Bourbon is made in very small batches. Actually, ridiculously small batches. We take up to four different Kentucky straight bourbon whiskies of different ages and marry them together. Doing this, we get a lot of complexity and balance while maintaining the consistency needed in a bourbon. We wanted to make it big enough for the connoisseur, yet approachable for people just getting into the premium bourbon field.
$32.99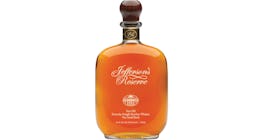 In 1997, when Jefferson's was first starting out, we found a 15-year-old bourbon that we immediately knew was rich, complex and needed to be brought to market. It was in 2003 that we decided to bring in other bourbons to marry with the original Jefferson's Reserve. Similar to Jefferson's, we still use over 50% of that mash bill and add up to 3 more bourbons to create more flavor and complexities. Jefferson's Reserve is a big, sophisticated bourbon that has a lot of flavor up front, a lot of weight mid palate and a deep, wonderful finish.
$47.99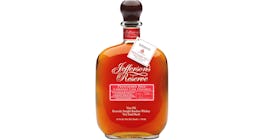 To make our Jefferson's Reserve Pritchard Hill Cabernet Finish, we start with our Jefferson's Reserve Kentucky straight bourbon and extra age it for 12 months in French Oak casks that once held Pritchard Hill® Cabernet Sauvignon. The wine barrels that matured the most sought-after wine in the Chappellet® portfolio lend a sweetness to the bourbon by adding notes of dark berry, espresso and chocolate.
$64.99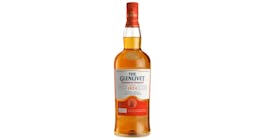 Scent: Sweet notes of pear and red apple meet a fabulous tropical twist of ripe bananas in syrup. Palate: Rich caramel toffee notes, followed by flavors of tropical fruits. Flavor: Bold, smooth, and tropical. Finish: Well balanced and exceptionally smooth.
$36.09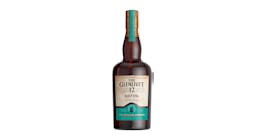 Flavor: Fruity and nutty with spiciness of cloves and cinnamon powder. Finish: An exceptionally long, sweet and smooth finish. Nose: Tropical, fresh and summery aromas with ripe pineapple, vanilla fudge and coconut. Palate: Rich fruity notes of peaches in syrup, poached pears and soft caramel.
$59.99
Bright, vibrant gold color. Fruity and summery on the nose. The flavors are delicately balanced with strong pineapple notes.The palate is well-balanced and fruity, with strong pineapple notes. The finish is long, creamy, smooth. Enjoy with seared scallops.
$58.09
---