Warre's Port Tasting
Friday December 2, 2022 3:00 PM - 5:00 PM
Warre's Port Tasting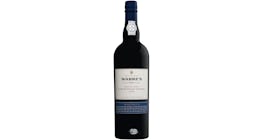 Deep-colored, dark red center with just a hint of age showing through on the dark red rim. The backbone provided by the large Touriga Nacional component is evident in the fragrant, floral nose of roses and violets. The palate is generous and sumptuous with black fruit and licorice flavors, balanced by schist tannins and the fresh acidity typical of Warre's bottle-matured wines, giving them hallmark balance and elegance, as well as structure. This wine may be broached now, although it is repay keeping for up to a further decade. Bottled with a driven cork(as with Vintage Port), the bottle should be stored horizontally and somewhere with a cool, constant temperature. As the wine is unfiltered, it will create a natural deposit and should therefore be decanted before serving. Stand the bottle upright about half an hour before pulling the cork and pour the wine into a decanter until the first traces of sediment appear. This Port accompanies a wide selection of cheeses, such as blue cheese (Stilton, Roquefort, etc) as well as sweet desserts and dark chocolate.
$29.99
$22.99

Warre's Heritage Ruby is a robust dark fruity wine full of youthful vigor. Ruby Ports are a blend of young, vibrant wines from different vintages. The wines are stored for up to three years in oak vats before they are blended, filtered and bottled ready to drink. Full and fruity, Ruby Ports have robust, youthful aromas of red fruits and are well balanced and fresh on the palate.
$12.99
$11.99

Warre's Otima 10 Year-Old-Tawny balances the generosity of fresh, youthful fruit with the sophistication and elegance that a decade in seasoned wood brings to the wines. The Port displays amplitude, combining fruit-driven volume with the seductive mellowness and delicacy of wood aging. Rich tawny color, with an excellent nose of nuts and hints of mature fruit. On the palate light and delicate, beautifully rounded, with hints of dried fruits, and a long elegant finish. Does not need decanting. The wine is ready to drink when bottled, but will maintain its quality in bottle. Serve slightly chilled or at room temperature. Superb with cheese, nuts or dried fruit after a meal or on its own.
$24.99
$18.99
---