Elijah Craig Small Batch Kentucky Straight Bourbon Whiskey 12 year old 1.75L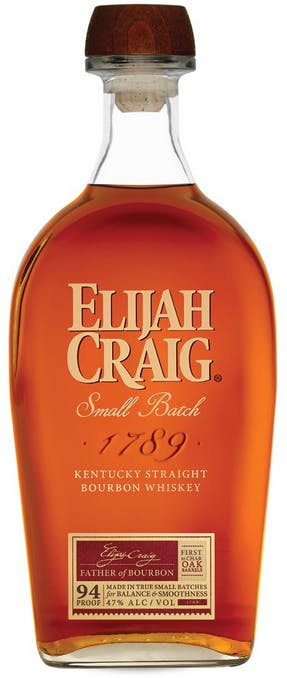 Elijah Craig 12-Year-Old is a true Small Batch premium Bourbon, and had that distinction before the term even existed. Bottled exclusively from a dumping of 100 barrels or less, the brand carries the name of the Rev. Elijah Craig, the man who discovered the method of making true Kentucky Bourbon when he stored his wares in barrels that had been charred in a fire.
Wine EnthusiastDeep color, medium-to-heavy feel. Strong, sweet fragrance with wood and spice tones. Butterscotch candy flavors, so strong I almost hear cellophane unwrapping, are echoed by some oak, caramel and vanilla. Smooth, not too much alcohol fire. Mellow, long finish with a touch of herbal and anise notes.