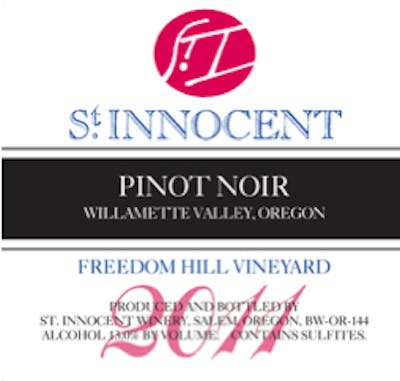 SKU: 22775
St. Innocent Freedom Hill Vineyard Pinot Noir 2011
---
---
Freedom Hill produces Pinot noirs with lovely structure. Its nose has a rich rusticity with rich fruits, dark berries, wild flowers, roasted sweet spices and has hints of soy, orange blossoms and pain épice. It is dense and deep on the palate with a mixture of dark berries, dark earth, roasted fig, and caramelized fruits. These flavors continue well into its lengthy finish with forest floor notes mixing with a complex of dark fruits. At this time, the 2011 Freedom Hill is showing some angularity in its youth which will integrate over the next 6-9 months. This is a wine for richly flavored foods with complex, roasted flavors like ratatouille, lasagne, and for me, its signature dish, Porterhouse steak with fried potatoes. It can be enjoyed after decanting 2-3 hours or aged for 12 years.
The St. Innocent 2011 Pinot Noir Freedom Hill - from young vines planted for them after their predecessor succumbed to phylloxera - combines vintage-typical tart red currant and cranberry wreathed in pungent scents of holly berry distillate with a rather rough grain of gum-numbing tannin. The result is certainly gripping and invigorating, but I'd want to revisit this in a year or two before sticking my neck out with a prognosis of age-worthiness. It's certainly understandable why Vlossak only just released it this autumn.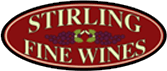 Are you 21 years old, or older?