Banyan Gewurztraminer 2017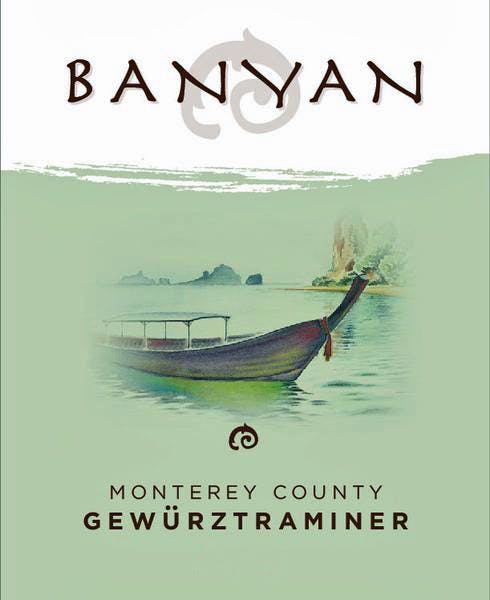 The Banyan concept was to make wines that pair with Southeast Asian cuisines. At one point, we were producing Gewürztraminer, Riesling, and Viognier, but over time, the line has been trimmed down to just what is probably our most popular wine, the Banyan Monterey County Gewürztraminer.
Wine EnthusiastBest Buy. This is a fascinating wine at all turns. The color is not darker than water, and the aromas are extremely juicy with orange blossom, poached pear, bubblegum and gardenia-one of the most aromatic bottlings around. The palate is bone dry with a chalky flavor and backbone, yet hints of bubblegum and plumeria give warmth.