Cavit Pinot Grigio 4 pack 12 oz. Can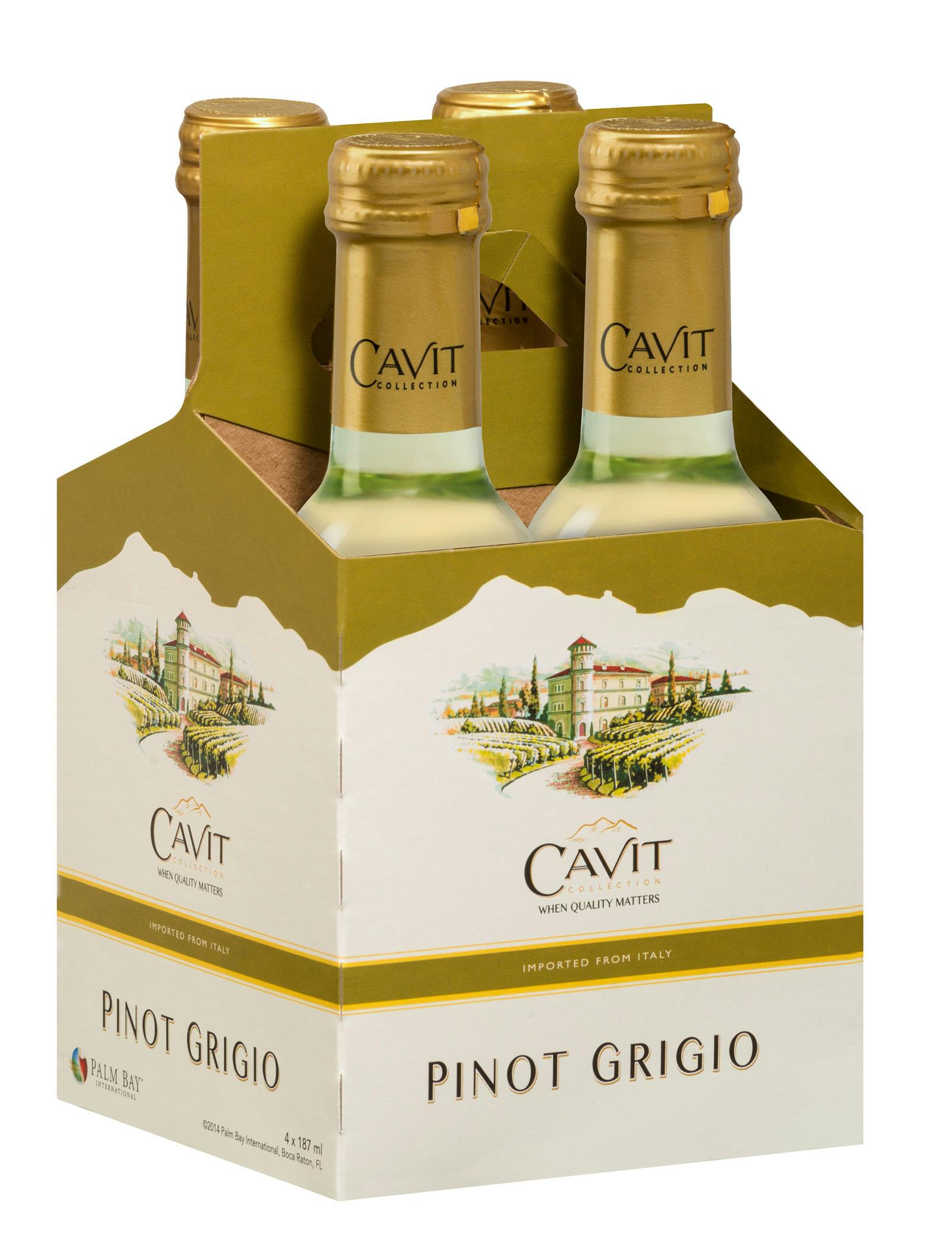 Color: Bright straw gold. Nose: Delicate and pleasing with floral and fruit scents. Palate: Dry, light and crisp. Pairings: A wonderful aperitif and equally splendid with pasta in cream sauces, risottos, veal, chicken and fresh dishes. Enjoy well chilled.
This is a vintage item, but we do not track the vintage in inventory. The information shown describes a recent vintage of this item, but may not describe the vintage you will receive. If you require a specific vintage of this item, please contact us to inquire about availability.