Woodbridge Cabernet Sauvignon 500ml Box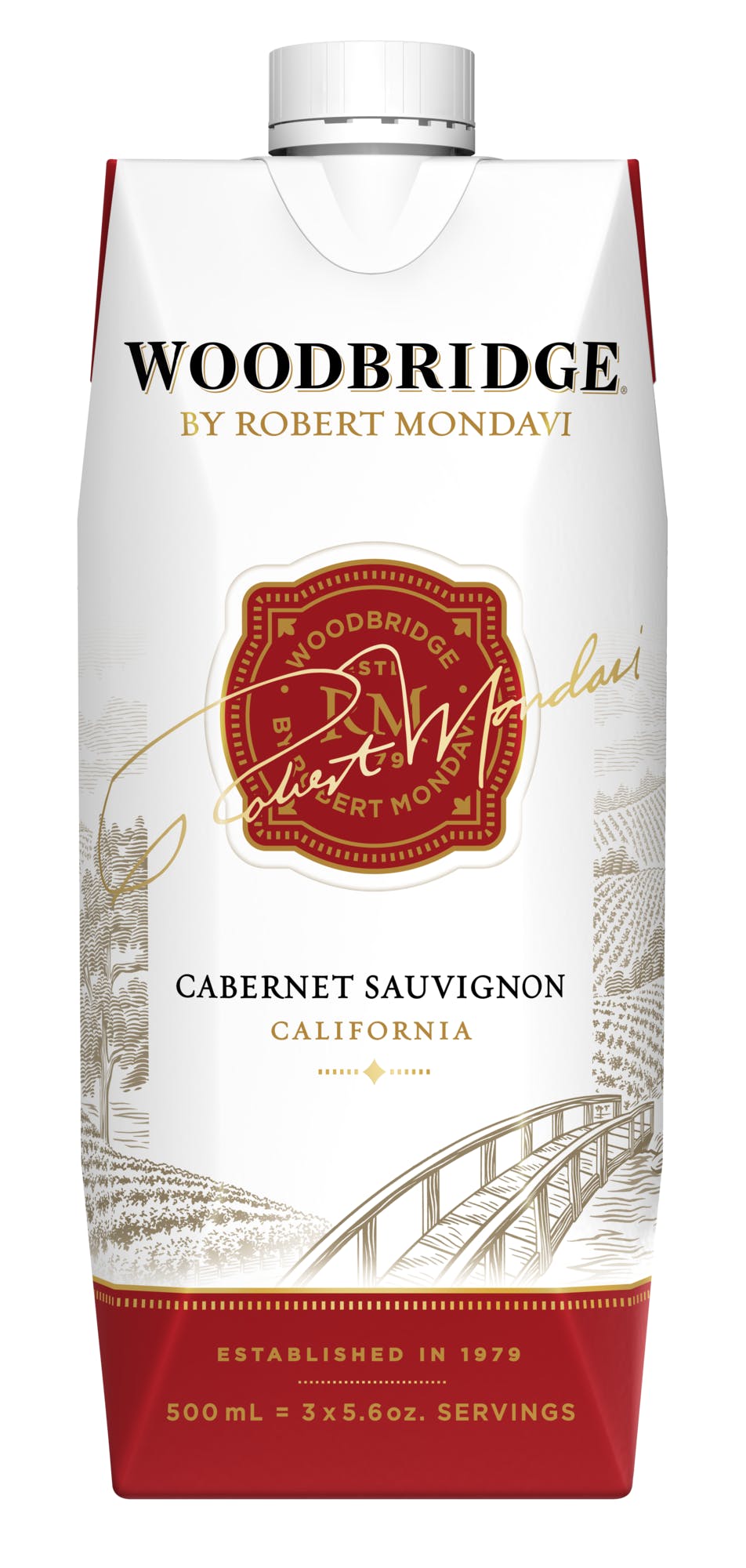 Woodbridge by Robert Mondavi Cabernet Sauvignon Red Wine is a flavorful medium-bodied wine with notes of berries, toasted marshmallow, chocolate and graham cracker. A toasty caramel finish complements opening aromas of cherries, berries, cedar, brown sugar and toast. Premium grapes grown in the warm days and cools nights of the Central Valley give this California wine an excellent taste that pleases the palate on its own or with your favorite meal. This delicious red table wine pairs delightfully with grilled meats, seafood, chicken and tomato-based pasta dishes. Keep this cabernet sauvignon wine at room temperature, then chill for 30 to 60 minutes and serve at about 60 degrees. Crafted for over 30 years and perfect for every day.
This is a vintage item, but we do not track the vintage in inventory. The information shown describes a recent vintage of this item, but may not describe the vintage you will receive. If you require a specific vintage of this item, please contact us to inquire about availability.