Refine Your Results
Showing 1 - 24 of 50 results.
Refine Your Results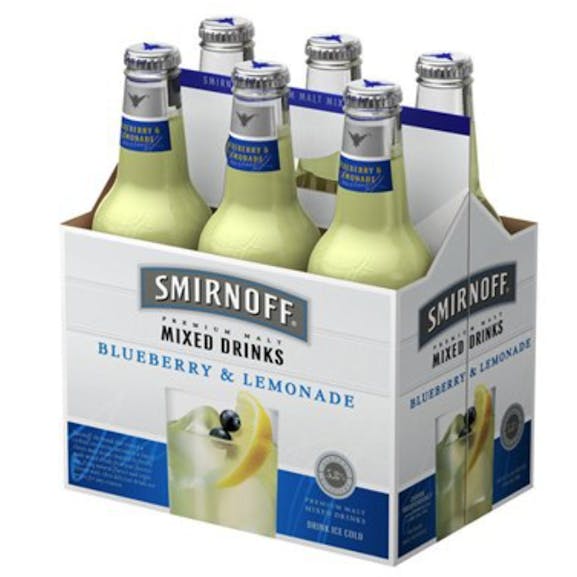 Smirnoff Blueberry & Lemonade 6 pack Bottle
Introducing a line of malt beverages inspired by classic, freshly made mixed drinks. Using only natu…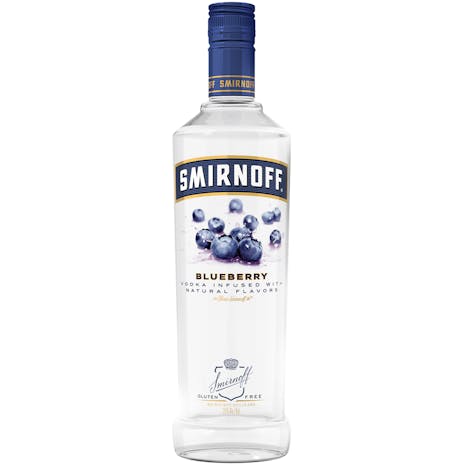 Smirnoff Blueberry Vodka 50ml Plastic Bottle
Smirnoff Blueberry is infused with a natural blueberry flavor for a smooth and delicious taste.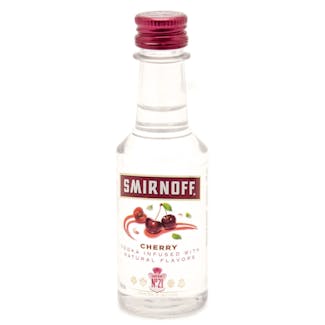 Smirnoff Cherry Vodka 50ml Plastic Bottle
Smirnoff Cherry Flavored Vodka is made with the essence of cherry flavors and vodka distilled from t…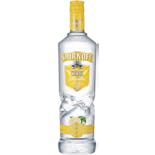 Smirnoff Citrus Twist Vodka 1.75L Glass
Smirnoff Citrus Flavored Vodka is made with natural lemon and lime flavors and vodka distilled from…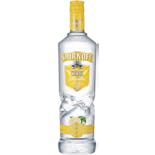 Smirnoff Citrus Twist Vodka 750ml
Smirnoff Citrus Flavored Vodka is made with natural lemon and lime flavors and vodka distilled from…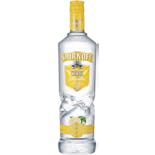 Smirnoff Citrus Twist Vodka 50ml Plastic Bottle
Smirnoff Citrus Flavored Vodka is made with natural lemon and lime flavors and vodka distilled from…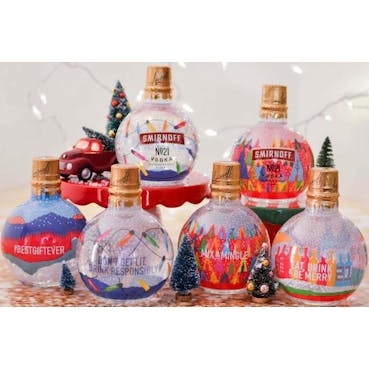 Smirnoff Classic No. 21 Holiday Ornaments 750ml
This holiday season, Smirnoff is bringing four festive limited-edition bottles to celebrate. All Smi…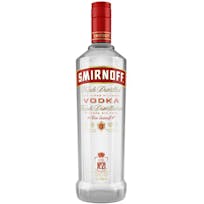 Smirnoff Classic No. 21 Vodka 750ml
Smirnoff No. 21 Vodka is the World's No. 1 Vodka. Our award-winning vodka has robust flavor with a d…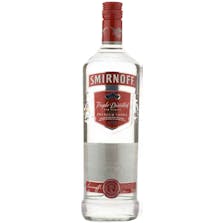 Smirnoff Classic No. 21 Vodka 1L Glass
Smirnoff No. 21 Vodka is the World's No. 1 Vodka. Our award-winning vodka has robust flavor with a d…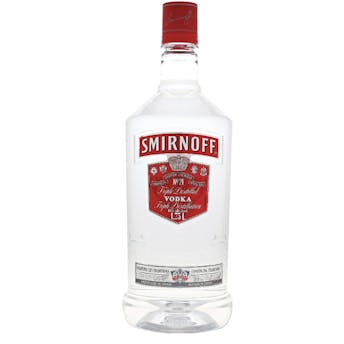 Smirnoff Classic No. 21 Vodka 200ml Plastic Bottle
Smirnoff No. 21 Vodka is the World's No. 1 Vodka. Our award-winning vodka has robust flavor with a d…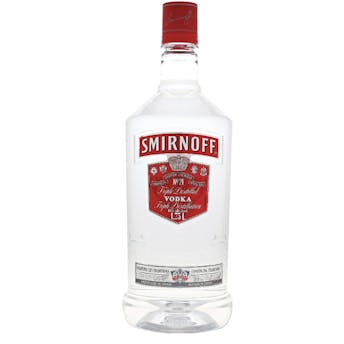 Smirnoff Classic No. 21 Vodka 1.75L Plastic Bottle
Smirnoff No. 21 Vodka is the World's No. 1 Vodka. Our award-winning vodka has robust flavor with a d…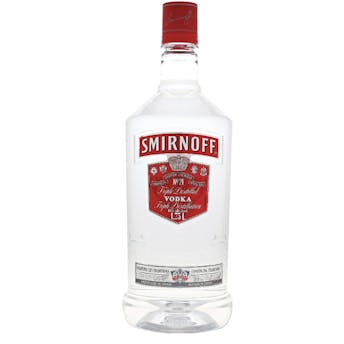 Smirnoff Classic No. 21 Vodka 50ml Plastic Bottle
Smirnoff No. 21 Vodka is the World's No. 1 Vodka. Our award-winning vodka has robust flavor with a d…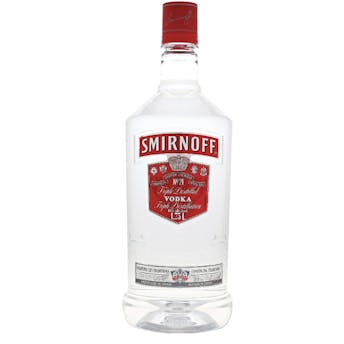 Smirnoff Classic No. 21 Vodka 375ml Plastic Bottle
Smirnoff No. 21 Vodka is the World's No. 1 Vodka. Our award-winning vodka has robust flavor with a d…

Smirnoff Coconut Vodka 750ml
Smirnoff Coconut lures you in first with a sweet coconut smell moving through a smooth drink with an…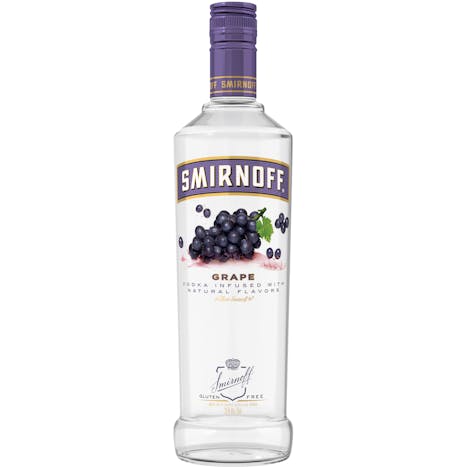 Smirnoff Grape Vodka 50ml Plastic Bottle
Smirnoff Grape is true to the name. Sweet, sticky grape aroma fills the room as soon as you twist of…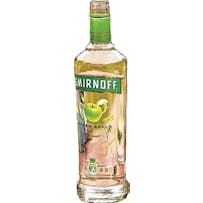 Smirnoff Green Apple Vodka 750ml
Smirnoff Green Apple is infused with the tart but sweet flavor of green apples. For simple cocktails…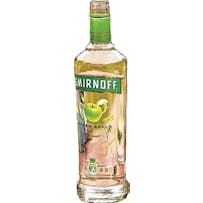 Smirnoff Green Apple Vodka 1.75L Glass
Smirnoff Green Apple is infused with the tart but sweet flavor of green apples. For simple cocktails…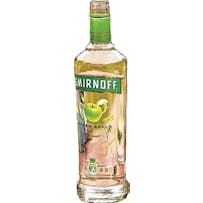 Smirnoff Green Apple Vodka 50ml Plastic Bottle
Smirnoff Green Apple is infused with the tart but sweet flavor of green apples. For simple cocktails…

Smirnoff Kissed Caramel Vodka 1.75L Glass
The authentic flavor experience of homemade caramel complete with a hint of salt for a true flavor e…

Smirnoff Kissed Caramel Vodka 750ml
The authentic flavor experience of homemade caramel complete with a hint of salt for a true flavor e…

Smirnoff Kissed Caramel Vodka 50ml Plastic Bottle
The authentic flavor experience of homemade caramel complete with a hint of salt for a true flavor e…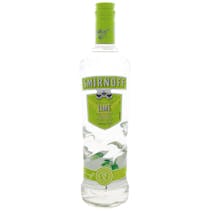 Smirnoff Lime Twist 50ml Plastic Bottle
SMIRNOFF® Lime is a fresh, natural flavor that doesn't skew too sweet. If you're looking for refresh…
Smirnoff Orange Vodka 50ml Plastic Bottle
SMIRNOFF® Orange is a blend of six juicy orange varietals for an all-natural sweet-tart flavor with…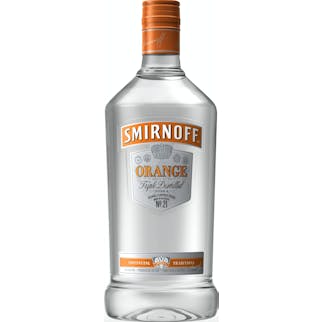 Smirnoff Orange Vodka 1.75L Glass
SMIRNOFF® Orange is a blend of six juicy orange varietals for an all-natural sweet-tart flavor with…