SKU: 21140
Laird & Company Apple Jack
---
---
As America evolved over the past 200 plus years, so has Laird's Applejack. To meet consumer demand for lighter, lower proof spirits, the Laird family created the Blended Applejack spirit category in 1972. Today, best described as an apple whiskey, Laird's Applejack is a pure spirit beverage made from a blend of apple brandy and neutral grain spirits. The aged apple brandy base gives Laird's Applejack a rich, deep flavor and smooth balance, while retaining the delicate aroma and flavor of tree-ripened apples from which it is made. Our blended applejack imparts this delightful apple flavor to mixed cocktails, punches and culinary recipes. Its versatility is boundless. Experiment and substitute Laird's Applejack in your favorite cocktails. We promise you won't be disappointed.
A Jack Rose cocktail wouldn't be the same without this historic "blended brandy" spirit, blended from 35% apple brandy and 65% neutral spirits. Smooth, warm and bright, with a rich, juicy apple flavor and caramel finish. Mouth-coating and very soft in texture.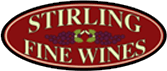 Are you 21 years old, or older?