SKU: 30799
Penelope Bourbon Barrel Strength Bourbon
---
---
93 Point Taste Score – Wine Enthusiast
92 Point Taste Score – The Tasting Panel Magazine
Four Grain Straight Bourbon Whiskey
Blend of 3 bourbon mash bills sourced from MGP Ingredients, Inc. comprised of four grains (Corn, Wheat, Rye, and Malted Barley)
Aged 2-3 years
Aroma
Rich fruit, syrup, and sweetness, savory grain notes, pleasant orange peel citrus notes.
Body Notes
Smoke transitions from the forward notes and into the body, orange peel, fruit, caramel, increased ethanol along with oak notes provide a good kick in the body.
Forward Notes
Robust smoke and savory grain notes
Finish
Candied sweetness, smoke, savory grain, great balance
Barrel Char
#4 Staves, #2 Heads
Proof
116.6
Non Chill-Filtered
Distilled in Indiana, bottled in Kentucky, and named for the founder's daughter, this offers a bold, concentrated caramel tone that mingles with a hint of plum skin. A pleasant prickle of sweet spices-cinnamon, cardamom, clove, cayenne-lingers on the finish. Aged a minimum of 24 months.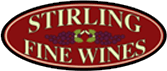 Are you 21 years old, or older?