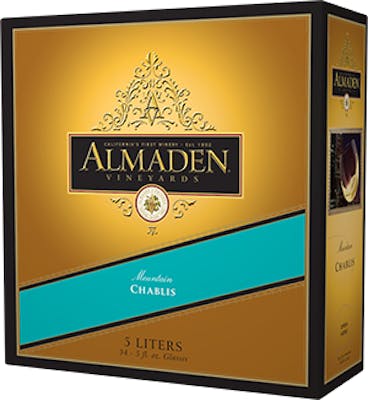 SKU: 34130
Almaden Mountain Chablis
---
---
A fresh white American wine with light-medium body and wonderful citrus and pear flavors.
This wine is a sterile, off-dry wine with no resemblance to any Chablis I have ever tasted. This 5 liter box possesses the statement "made with natural flavors," but I am unsure of what that signifies. A spokesperson for Almaden said it constituted "fruit and berry tones." Moreover, I did not taste any Chardonnay flavors (the grape from which French Chablis is produced). The wine is clean, with a light grapy aroma, and Concord grape-like flavors in the mouth. Overall, it is light-bodied and innocuous. (Reviewed because it is one of "America's Best Selling Wines" - according to retailers and/or the trade magazine Impact.)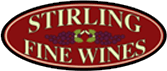 Are you 21 years old, or older?