SKU: 11133
Caol Ila Islay Single Malt Scotch Whisky 12 year old
---
---
Pale straw color. The body is smooth, pleasant mouth-feel: firm with a light to medium body. The nose is subdued, citric fruitiness; a whiff of bath oil and dentist's mouthwash. A fresh and appetizing nose, with little or no trace of smoke. A little water raises almond oil and old fashioned oilskins; still a fresh fruitiness, a trace of olive oil, and after a while potpourri or scented hand-soap. Drinks well at natural strength; sweet start; pleasant, light fragrant smokiness and a lengthy finish. Smooth, pleasant mouth-feel; with water light acidity, some salt and still the sweeter notes. A complex balance of primary tastes. Sweet smokiness in the lingering, slightly sour finish. To enjoy, simply serve the 12-Year-Old Caol Ila neat in a rocks glass, adding ice or a splash of water to taste.
A seductive brininess and waves of oily peat-reek greet the olfactory sense. The palate entry finds a surprisingly buttery-creamy leaning along with the peat-reek; at midpalate the flavor becomes concentrated, oily, malty sweet, and only moderately peaty. Ends on a sweet malty note. Builds from stage to stage, each phase being better than the last. Best Buy. -P.P.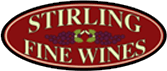 Are you 21 years old, or older?